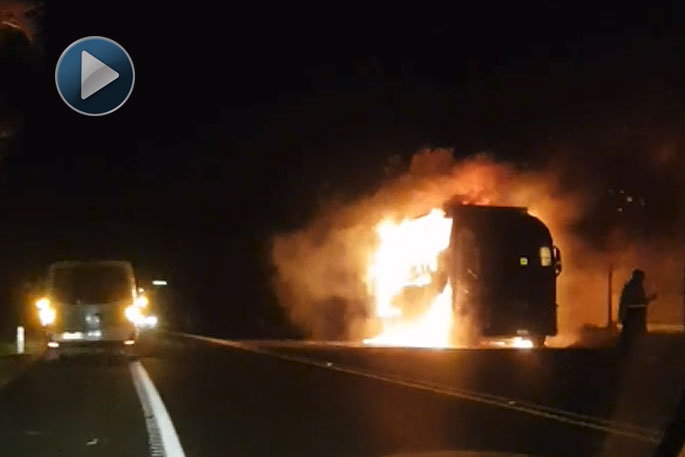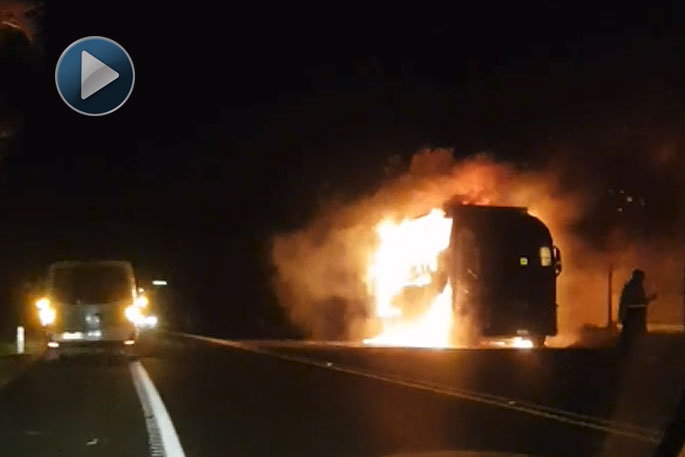 Click the image above to watch the video
People driving to work along State Highway 2, between Katikati and Tauranga, this morning will notice the burnt out remains of a truck.
A Main Freight truck caught fire on the highway, outside Aongatete Road.
"A Main Freight truck had caught on fire and between 5.30am and 6am, it continued to burn out."
There are no reports of any road closures, but motorists are advised to expect delays.
Meanwhile, police are dealing with an incident on Cambridge Road in Tauranga.
A reporter who drove past the incident, says police have blocked off Cambridge Road at the Takitimu Drive overbridge.
An ambulance is also at the scene.
We will update this story as soon as we have something more.
Reported By:-