Dave Steedman is one of a few Tauranga people taking part in this weekend's competition.
Tauranga local Dave Steedman has been competing in D1NZ under Team DSR for many years and has been confirmed for another season ahead, where he'll be delivering solid results for sure.
Dave grew up on a farm and (like many of our drivers) learned to drive on the gravel - a great way to learn car control.
"As soon as he saw what drifting was he knew it was something he wanted to give a go - competing came as a natural progression," says a post on the D1NZ website.
Once Dave hit the drift circuit for the first time there was no turning back - the noise, the speed, the smoke, the aggression - it's pure goodness in his eyes.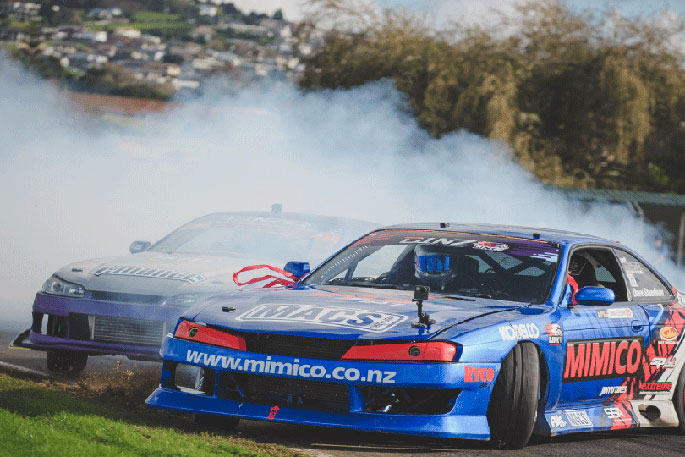 "Dave's best achievement so far was a 1st place podium in the Pro-class of D1NZ Manfeild in 2017 and he knows he's got a few more due with the consistentcy he brings, and follows it up with a top sportsmanship ethic.
"Lookout for Team DSR in 2019, they're bringing the noise with the 2-car team, having been non-stop this off season upgrading all facets of the cars and they warn they're coming to knock on doors!"
Check them out in their hometown and remember you support the drivers by selecting their names at the check-out or at the gate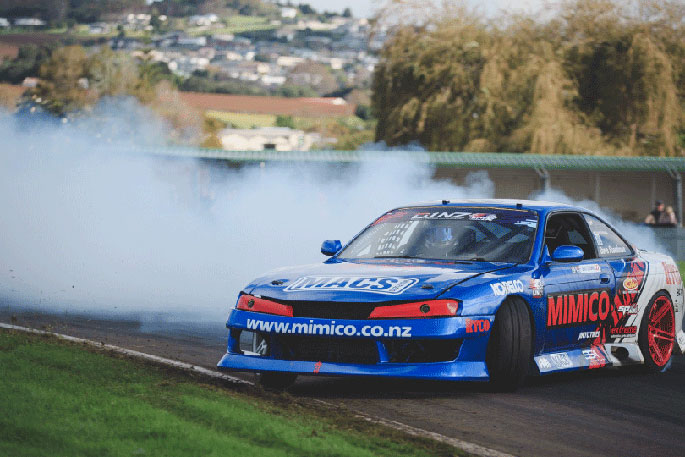 Dave Steedman, Team DSR
Www.facebook.com/DaviesSteedmanRacing/
Tauranga
Age 35
Car Nissan S14 Silvia 1995
Blue & white
Engine; Nissan RB32 with Nitto stroker kit
Power output: 600kw
Sponsors: Mimico/Ryco 24-7, Mac's Mufflers, Gulf Western Oils, SP Tools, Link ECU, Kobelco, EFI & Turbo
Dave came 5th in 2018 out of 30 drivers, and competes alongside another local - his team-mate Adam Davies.
Other Tauranga based drivers who compete in the series include defending 2017/2018 Champion Cole Armstrong, husband & wife team Drew & Jodie Donovan and also in the Pro-Sport series we have Kurt Blackie.
General information about the event is:
This is Round 1 of the National Drifting Championship, starting the 2019 season in the beautiful Mount Maunganui which is always a favourite for the drivers and fan alike. The event will run all day Saturday (10 - approx. 6pm) and all day Sunday (10am to 8.30pm)
The rest of our events are around the North Island this year in Wellington, Waikato, Auckland and Feilding – full schedule is on our website.
Reported By:-