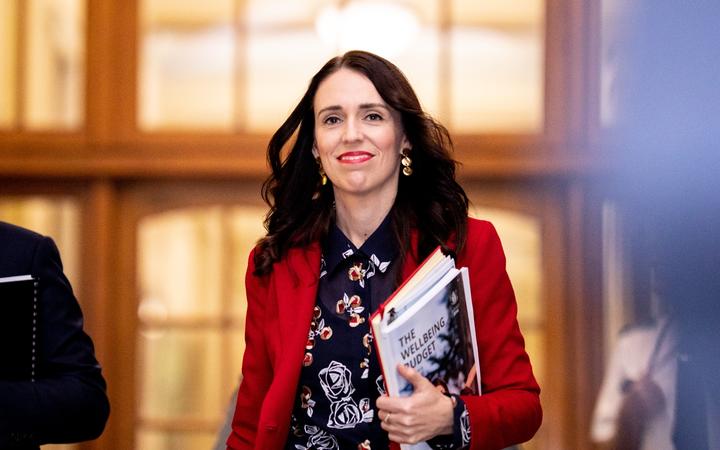 Prime Minister Jacinda Ardern - Photo: RNZ / Dom Thomas
The Prime Minister expects frank but constructive discussions as Pacific Island leaders hold their forum retreat in Tuvalu today.
Tension is likely as leaders hash out the wording of the forum's communique.
Australia has come under fire from smaller Pacific nations for not doing enough to address climate change.
It's expected Australian Prime Minister Scott Morrison will push back on any attempts to include tougher climate change goals or a reduction on coal use in the communique.
Jacinda Ardern said she never wanted to hear a sterile view from Pacific leaders because all nations should be holding each other to account on climate change.
Ms Ardern said today's discussions would be robust, but everyone would be looking to find common ground.
"It is a place where we're able to talk frankly with one another and I would expect that to occur on a range of issues.
"But it is clear that climate change is the centrepiece of this and I think what our Pacific Island leaders want to see is a transition, they want to see progress", she said.
Ms Ardern said neither Australia or Pacific leaders had tried to lobby her over the use of coal.
She held bilaterals with several leaders yesterday, including Mr Morrison and Tuvaluan Prime Minister Enele Sopoaga.
Ms Ardern said neither side pressured her for support on the issue.
"Absolutely not. We both know each other's domestic policies, we both know our positions, and the aspirations of the Pacific.
"I think ultimately what the Pacific will want is some consensus around the statement, and be able to say 'this is the Pacific's view, this is the Pacific's voice on the issue of climate change'", Ms Ardern said.