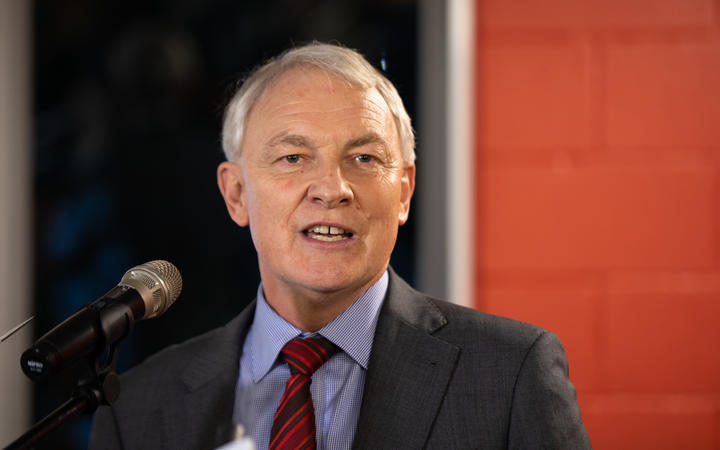 Phil Goff says he wants to reduce congestion and pollution. - Photo: RNZ / Dan Cook
Auckland Mayor Phil Goff has officially launched his re-election campaign with a strong environmental focus.
He told a crowd of supporters in Papatoetoe that protecting Auckland's environment and tackling climate change will be key priorities for his second term.
Mr Goff is also promising to start the electrification of the city's public transport fleet, and said that from next year the council will only purchase hybrid or electric vehicles.
He pledges to work with the government on an action plan that would enable New Zealand to achieve key measures to reduce carbon emissions.
"As Mayor, I will work to safeguard our children's future and our city's environment and move Auckland towards being a 21st century city that competes with the best cities globally," Mr Goff said in a statement.
Mr Goff is up against John Tamihere in the mayoral race after John Palino pulled the plug on his campaign in support of Mr Tamihere.
Mr Goff said he was proud of his record to protect the environment over the past three years, but more needed to be done.
"Part of leaving a good legacy for future generations is acting on our most pressing issue - climate change. Transport emissions make up 47 percent of overall carbon emissions. That has to change, and we need to take responsibility and lead that change."
Mr Goff said he was not leading a war on cars, as Mr Tamihere had suggested, but wanted to reduce congestion and pollution.