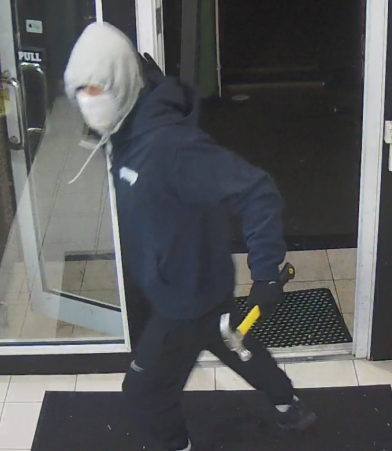 One of the men in last night's robbery was carrying a hammer - Photo: NZ Police
Police are investigating a second Christchurch robbery in two days by a man wielding a hammer.
They said three men - one armed with a hammer - stole cash and cigarettes from a liquor store on Woodham Road in Linwood about 7.45pm yesterday.
The day before, three offenders, all armed with hammers, stole cash and cigarettes from a dairy in Woolston in the early hours of the morning.
It is unclear whether the two crimes are connected.
Officers want to hear from anyone who saw a white Mazda Demio in the area of last night's robbery.