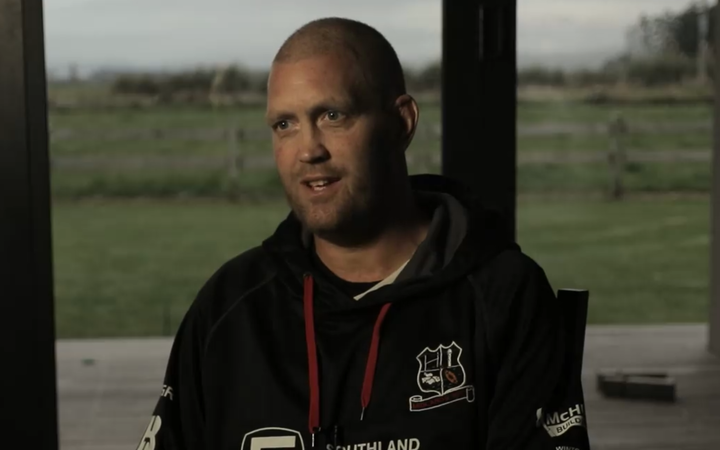 Hundreds of people wearing the jerseys of their favourite rugby teams have turned out for the memorial service of cancer care advocate Blair Vining.
The 39-year-old Southland father-of-two died last week after a year-long battle with bowel cancer.
About 1000 people are at Stadium Southland for the service, which started about half an hour ago.
His brother Shaun Vining paid tribute to the larrikin and rugby head with a heart of gold.
He said many things made him proud of his younger brother, but nothing more so than the fact a guy that never voted and never got involved in politics spent his last months fighting for the people of New Zealand.
Mr Vining was diagnosed with terminal cancer late last year and told he only had weeks to live.
Due to delays, he couldn't even get an appointment with an oncologist through the public sector.
After seeking treatment through the private sector, Mr Vining started a petition calling for the establishment of a national cancer agency and an overhaul of cancer care nationwide.
It garnered more than 140,000 signatures and many of his hopes for reform were covered by the Government's Cancer Action Plan.
It was the wish of Mr Vining that those attending today's service wore their favourite rugby jersey.