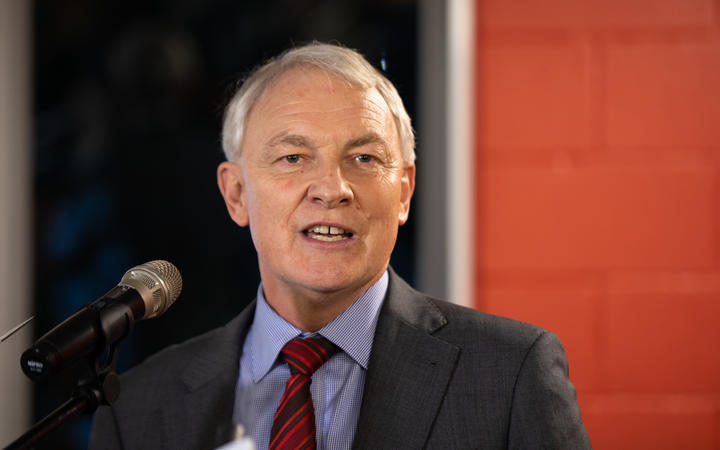 Auckland mayor Phil Goff - Photo: RNZ / Dan Cook
Auckland Council will now have a climate change committee as mayor Phil Goff reorganises the council to reflect his priorities.
Mr Goff, who was re-elected last month, has announced his new committee organisation.
The old Environment and Community committee has been replaced by the Climate Change and Environment Committee and will be chaired by councillor Richard Hills.
Mr Goff had said climate change was one of his three priorities this term, reflecting the council's earlier move to label climate change an emergency.
The committee would lead the council's response to the emergency and help make sure mitigating the effects of climate change was at the forefront of the council's decision making, he said.
Mr Goff has also created a new sub committee to oversee changes to the contentious Council Controlled Organisations.
The CCOs, semi-independent council owned companies, were an election hotpoint, with claims they were not accountable enough to Aucklanders, and Mr Goff vowing an overhaul.
Five cabinet-style portfolios have been created, with councillors looking after homelessness, heritage, harbours, Maori outcomes and ethnic communities.
The Finance and Performance committee remains, there will be a new Community Committee and six other subcommittees.
Bill Cashmore remains as deputy mayor.