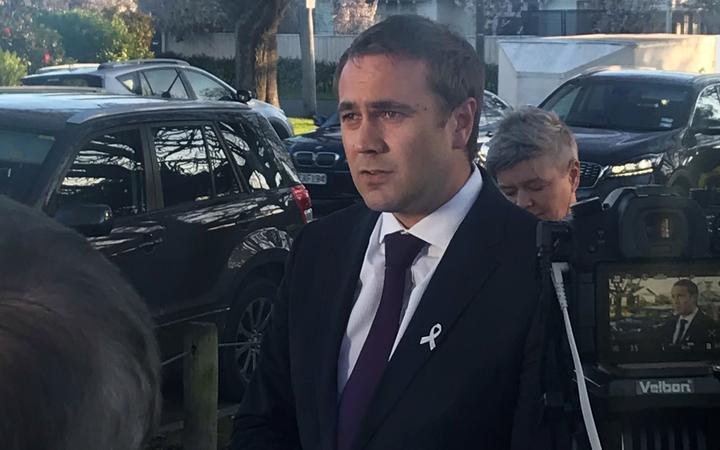 Former Christchurch City councillor Deon Swiggs says he is
Christchurch City Council is abandoning an investigation into complaints against former councillor Deon Swiggs, because the Code of Conduct could only be enforced for sitting councillors.
Mr Swiggs lost his seat on the council after three people, as young as 13, claimed he had engaged in inappropriate late-night messaging, and insisted on hugs instead of handshakes.
Retired High Court Judge John Matthews concluded that two of the five complaints were material and required full investigation, but in the weeks since Mr Swiggs was ousted, the council had been considering whether to continue.
Mr Swiggs said he was "exasperated" at the council's decision and was considering lodging a judicial review in the High Court.
"The whole process dealt me a hand that was unjust and left me in an impossible position at a critical time in an election cycle," he said, in a video on his Facebook page.
""This was an election that many expected me to comfortably win; the damage this did to my campaign is evident in the result. What the council essentially did was lob a grenade and run away."
"The impact this has had on me is immense. It has been traumatising, it has changed my life completely and the process was flawed from the start."
Christchurch City Council council chief executive Dawn Baxendale confirmed that an investigation had been abandoned because Mr Swiggs was no longer a councillor.
She said there was no meaningful provision in the Code of Conduct that would enable the council to take action against him.
In a letter to Mr Swiggs' lawyer,Ms Baxendale said Mr Matthews' report, and the materiality of the two complaints, remained "valid".
"There is no provision in the Code for quashing this finding," she wrote.
Mr Swiggs said that left a "black mark" against his name, and he would be seeking to clear that with the judicial review.