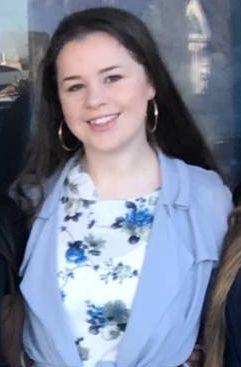 Olivia Keightley-Trigg - Photo: Supplied / NZ Police
A Taranaki man has been jailed for two-and-a-half years for causing the death of teenager Olivia Keightley-Trigg in a head-on crash last year.
Kevin Ronald Bishell, 38, last month admitted charges of dangerous driving causing death and refusing to give a blood sample.
Olivia Keightley-Trigg, who was 18, died at the scene of the crash on State Highway 3.
She was returning to Waitara at 6am on 28 August, 2018 after dropping friends at the New Plymouth airport.
The court heard that Bishell's ute had crossed the centre line while performing an overtaking manoeuvre heading south on passing lanes outside Waitara.
At the New Plymouth District Court today, Judge Stephen sentenced Bishell to two-and-a-half years jail and disqualified him from holding a driver's licence for four years.
Ms Keightley-Trigg's parents have said they are satisfied Bishell is remorseful and has now accepted responsibility for his actions.