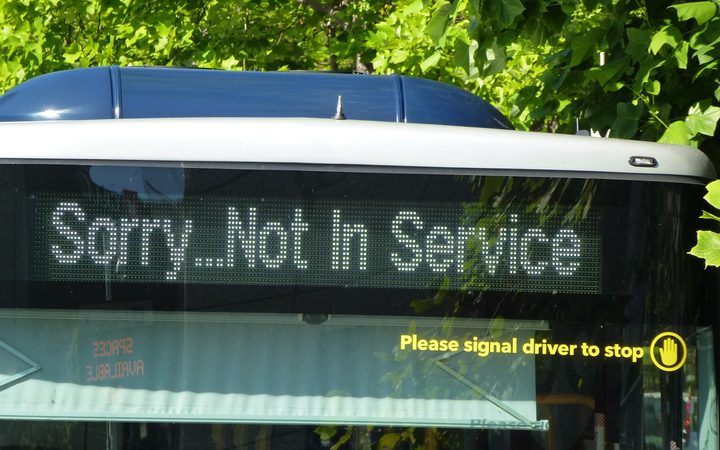 Bus drivers from Go Bus' East Tamaki and Airport bus depots have gone on strike over unpaid, compulsory three-hour breaks in the middle of their shifts.
The 112 drivers walked off the job at 4am and will strike for 24 hours.
It is the second time the drivers have taken industrial action this week, after they stopped their buses for two hours on Monday.
First Union transport secretary Jared Abbott said they were striking over unpaid hours in the middle of their working day.
"They've essentially got a book-off time that's unpaid right in the middle of their shift - it's three to four hours."
Mr Abbot said they were paid about $22 an hour, but if the unpaid period was taken into account they got less than the minimum wage.
Operator Go Bus HR director Kura Poulava said they were putting their interests above those of NCEA students sitting exams today.
She said the drivers should to consider the potential consequences their actions had on others.
Auckland Transport said the strike would result in delays and some cancellations, but school services were expected to run to schedule.