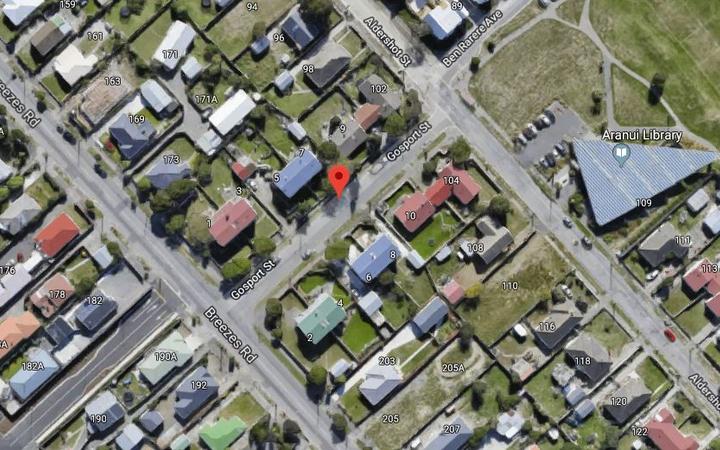 Gosport Street in Aranui, Christchurch. - Photo: Google
One person is dead and two others have been taken to hospital with minor injuries after a fire in Gosport Street in Christchurch just after 2am this morning
The next door neighbour Lois Horwarth said she woke to someone yelling "help" and then an almighty bang.
She said the incident was "terrifying".
"It banged when the kitchen started burning - 'bang' - gee it was loud. It's the worst fire I've ever seen.
"We got up and looked out the end windows and the house was on fire. The flames were roaring out the kitchen window, heading towards my place, which heated up my end windows of my house...
"Then it just burned and burned and burned and the whole thing went up. It was absolutely shocking...
"My grand-daughter rang 111 and the fire brigade came out, about four of them, we're only a small street of 10 houses, and then the police arrived."
She said two adults and two children had lived next door for about a year and a half.
She said all that was left of the once-blue home was a blackened shell.
Her house was not damaged but there was rubble on her lawn and she had been scared about it during the blaze.
She said fire, police and ambulances arrived and she saw someone be taken out in a stretcher.
A fire investigator is at the scene, to establish the cause of the fire and the street is cordoned off with a police guard.
Police will assist the Coroner with enquiries.
A St John spokesperson confirmed three ambulances were dispatched and two people were transported to Christchurch hospital. A third died at the scene.